The SoupMobile is a 'mobile' soupkitchen that was founded in 2003 on a wing and a lot of prayers. We are a faith based 501 ©(3) non-profit charity that 'Feeds & Shelters' the homeless in Dallas, Texas. Our Mission Statement is three simple words spoken by Jesus more than 2,000 years ago: "FEED MY SHEEP."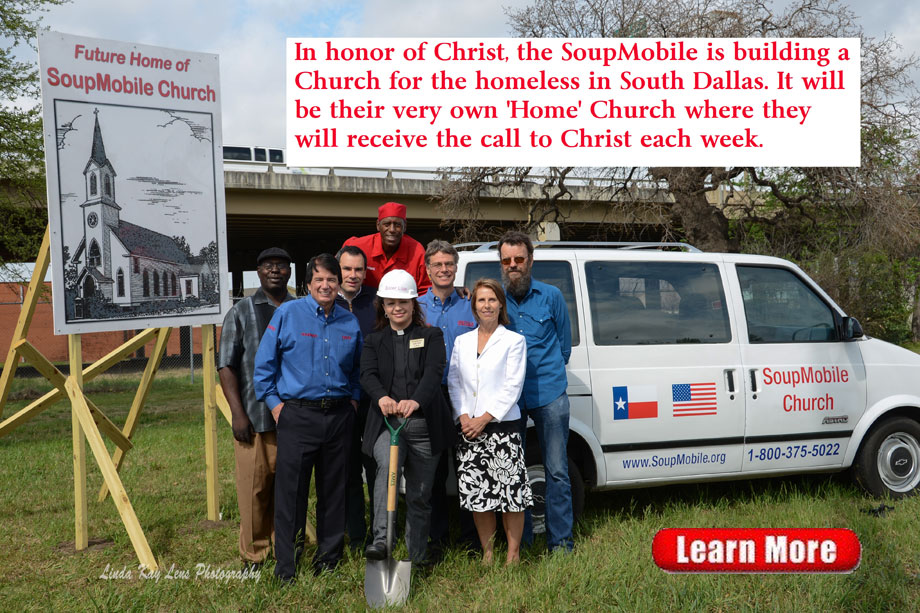 OUR MISSIONS
Featured Links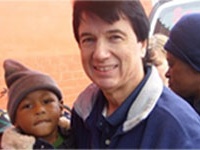 SoupMan With Homeless Child
His name is David Timothy, but on the streets of Dallas they call him the SoupMan! David is the founder and Executive Director of the SoupMobile. David was never homeless himself but he grew up in a home where food was scarce.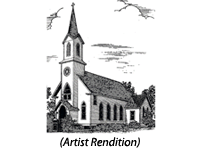 In honor of Christ, the SoupMobile is building a church for the homeless in South Dallas. It will be their very own home church. A church where they will receive the call to Christ every week.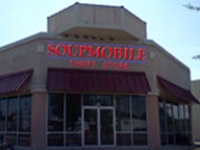 2,000 years ago Jesus said "Feed My Sheep." Was he thinking of a Thrift Store when he said that? We have no way of knowing for sure, but that's exactly what the SoupMobile is doing.
SoupMobile Social Media
Souper 100
100 ladies who support the SoupMobile's mission of 'Feeding & Sheltering' the homeless AND are 'passionate for serving Christ.'