The SoupMobile is a 'mobile' soupkitchen that was founded in 2003 on a wing and a lot of prayers. We are a faith based 501 ©(3) non-profit charity serving the homeless in Dallas, Texas. Our Mission Statement is three simple words spoken by Jesus more than 2,000 years ago: "FEED MY SHEEP."
Mission #1: Feeding the Homeless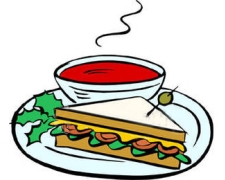 The SoupMobile was founded in 2003 by David Timothy, a.k.a. SoupMan, on a wing and a lot of prayers. The SoupMobile is different from traditional soup kitchens in that we are 'mobile' and take the food to areas where the homeless congregate. We are literally on the front lines in the war against hunger in Dallas, Texas.
More important than the actual food we serve is the reason we do it. 2,000 years ago Jesus said 'Feed MY Sheep.' We believe he meant more than just food. He also meant love, caring, and compassion. Yes, the food feeds their bodies, but the love of Jesus feeds their souls.
The SoupMobile provides an incredible 250,000 meals per year. Each of our meals is served with one special magic ingredient---LOVE!!!
More details at: www.soupmobile.org
Mission #2: Sheltering the Homeless
The SoupMobile Shelter program is specifically designed to help address the homeless problem in Dallas, Texas. In the Dallas area alone there are estimated to be up to 10,000 homeless individuals. Even more tragic is that one out of four homeless is a Veteran. With only 2,500 shelter beds available on any given night, simple math tells us there is not enough 'Room at the Inn.'
As such the SoupMobile Shelter program is NOT a one size fits all program. In fact our shelter program has many facets including:
Safe House for women fleeing domestic violence.

Multiple

apartment/lodging

units throughout the Dallas area.
Motel Housing assistance program that provides short term emergency housing.

Sponsored Housing

program in conjunction with the downtown

Dallas Omni Hotel

,

Matthews Southwest

&

NBC 5

which provides housing for women & children who do not have a place to call home. Click here to view video coverage of this partnership.

Duplex

for homeless Veterans.
Typically on any given night we have from 15 to 25 individuals taking advantage of our housing services!
More details at: www.soupmobile.org

Mission #3: Christmas for the Homeless
2,000 years ago there was 'No Room at the Inn' for baby Jesus. Starting in 2005 and every year since, the SoupMobile, in an event called Celebrate Jesus, makes 'room at the inn' for 500 homeless men, women, and children at the spectacular downtown Dallas Omni Hotel.
We give them a truly magical Christmas. They all receive new clothes, fabulous gifts, and we throw a huge banquet for them and in their honor. Most important is that when they wake up on Christmas morning, it's in a warm, safe bed at the Omni – not in a cardboard box under a bridge somewhere.
If you come and volunteer with us at Celebrate Jesus, when you see the tears in their eyes and the smiles on those homeless faces, your heart will be touched in a way it has never been before.
More details at: www.soupmobile.org
Mission #4: Christ for the Homeless
SoupMobile Church is a 'one of a kind' church on the entire planet! It's because at SoupMobile Church the homeless are the 'Members' & if you & I attend we are their 'Guests.' A revolutionary concept to be sure but one that we think is long overdue.
SoupMobile Church is the 'home' church for the homeless in Dallas. The homeless have NEVER had their own 'home' church---UNTIL NOW!
SoupMobile Church is non-denominational but 100% Jesus based.
Every Sunday at 11:00 AM SoupMobile Church 2423 S. Good Latimer, Dallas, Texas 75215 is filled to capacity with our homeless members. In addition to giving the call to Christ each week, the Church also offers a wide variety of services like job placement, counseling, housing guidance and food and clothing assistance.
As you can well imagine we will not be able to pass the collection plate at SoupMobile Church. Our homeless members simply do not have any funds. Will you please give prayerful consideration to helping.
More details at: www.soupmobile.org
---
Meet The SoupMan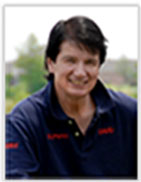 His name is David Timothy, but on the streets of Dallas they call him the SoupMan! David is the founder and Executive Director of the SoupMobile. He was born in Detroit, Michigan and graduated from Western Michigan University in 1970. For many years David had a fulfilling career in the field of insurance where he specialized in pension organization.
David was never homeless himself, but he grew up in a home where food was scarce and he experienced hunger first hand. This has given him a tremendous compassion for the homeless and their daily struggles to find food to eat. So on a wing and a prayer(s) he started the SoupMobile in 2003.
The SoupMan considers himself to be blessed beyond measure because the Lord lets him serve the homeless in Dallas. David says he leads by following Christ!
The SoupMan's favorite soup is Tomato Soup!
---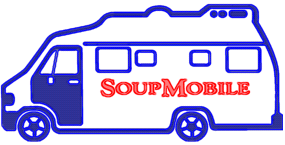 Feeding and Sheltering the Homeless
Only A Life Lived For Others Is A Life Worthwhile!
SoupMobile Inc
2423 S. Good Latimer
Dallas, TX 75215
214-655-6396
www.soupmobile.org
On Facebook:
www.facebook.com/soupmobile
On Twitter:
www.twitter.com/soupmobile
On YouTube:
www.youtube.com/user/soupmobile
Executive Director
David Timothy
david@soupmobile.org